Now
THE SIDEWINDER SLEEPS TONIGHT
R.E.M.

Prev
SONG HISTORY
FREE-QX show: Kaiser Chiefs – Sun Jun 22nd, 2014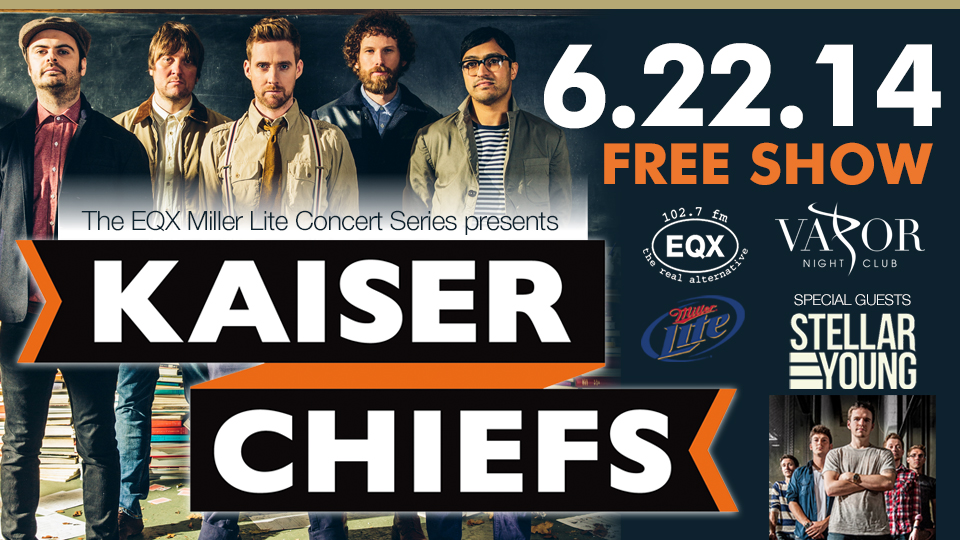 Time: 7:00pm-
Location: Saratoga Casino and Raceway. Crescent Ave, Saratoga Springs, NY 12866 (map)
The EQX Miller Lite concert series presents a FREE show with Kaiser Chiefs 6/22 at Vapor in Saratoga with special guests Stellar Young. Totally FREE, no ticket needed, 21+ to enter.