We LOVE the Troy Waterfront Farmer's Market!
They have sooo much great stuff to offer, so, each week, we'll be highlighting a different vendor so you can get familiar with what's available! Tune in Fridays at 1:30 for interviews with our weekly featured vendor. General info on the market at the bottom of this page!
Featured vendors:
11/10: Sunhee's Farm and Kitchen
11/3: Cricket Creek
10/27: Euro Delicacies
10/13: Simply Kombucha
10/6: Rad Soap Co.
Susan and her sons starting making hemp based soaps that are great for your skin a few years ago, now the businesses has blossomed into partnerships with other local places like Death Wish Coffee, Brown's Brewing and Nine Pin Cider to make unique soap varieties! They do lotions, and a great pumpkin face mask too!
9/29: Vital Eats
A fan of creative hot sauces? You've got to stop by their table. Jude has created so many unique flavors, and everything is plant based! Along with ketchups, vegan cheezy dip and more!
9/22: R&G Cheese
Sean used to work in the tech industry out west, now he's back home in the capital region… making cheese! Sourcing milk from a handful of local farms, he loves developing those relationships with local farmers, and coming up with new flavors of cheese to bring to the market!
9/8: Cascade Mountain Winery
What started as one farmer wanting a cheap way to drink has grown into a vineyard, a restaurant and a great business that provides the area with a range of great local wines!
9/1: The Berry Patch
Berries are like nature's candy and Dale Ila is a total expert on how to grow a variety of them best around here! She also brings some great veggies and melons to the market too. 
8/18: Carmen's Cafe
From the little restaurant on 1st Street in downtown Troy to her table every week at the market, Carmen cooks up some amazing Cuban-American breakfast, and loves the community aspect of serving people in both locations. Also, brand new in August – they'll be doing ice cream floats!
8/11: Bowlsome/On a Limb
Grab a bowl as you stroll around the market! Each week their grain based bowls and salads feature fresh, local, in season ingredients (many of them from fellow market vendors!). We hear you've got to try the bibimbap!
8/4: O'Malley's Oven
Melanie creates so many great sweet treats, and you'd never be able to tell but, they're ALL gluten free. From muffins and cupcakes to cannolis and tarts, what you find at her table will satisfy your sweet tooth!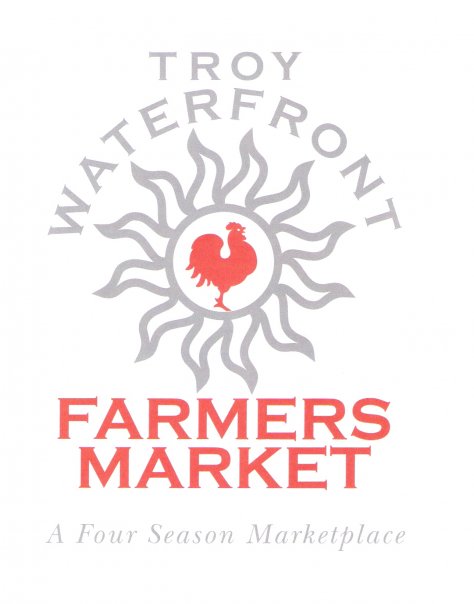 9:00am to 2:00pm Every Saturday.
Riverfront Park, Downtown Troy, NY – TROYMARKET.ORG

About the market:
Where the farm meets the City. Every Saturday, more than 70+ food growers, bakers, chefs and artisans gather to offer the Capital Region's freshest and finest! At their market, you buy directly from the producer – the person who grew it or made it and can tell you how to best cook, use and enjoy it. Plus, your dollars contribute directly to the local economy and assure the future of a healthy regional food system.
But they're more than a farmers' market – for more than 15 years, they've provided a community gathering place with live music, great food, family activities and lots of learning opportunities! Each Saturday, thousands of savvy shoppers from across the Capital Region and beyond come to shop, dine, relax and visit with family and friends. Come check it out!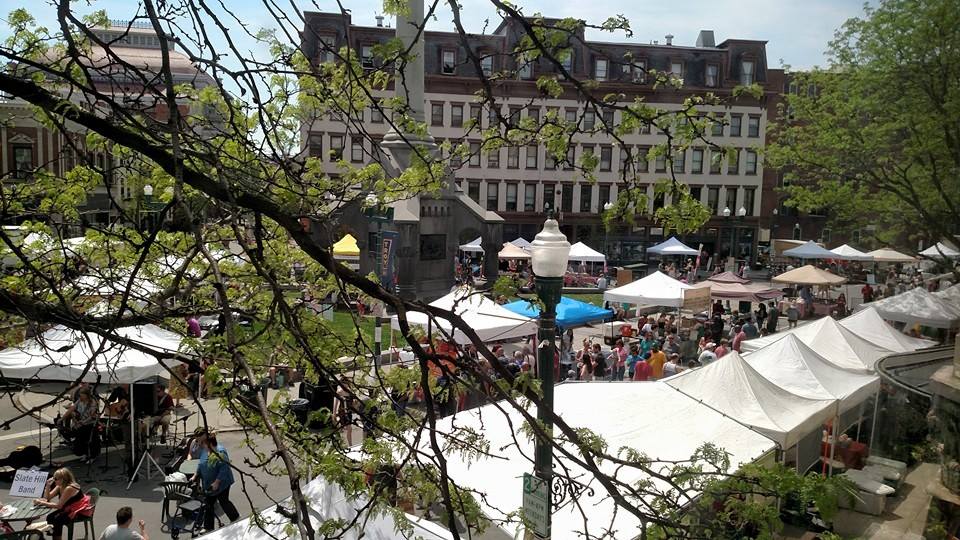 Now accepting Credit, Debit, and EBT Cards – tokens available at the Market Tent!
Free Parking in the Uncle Sam, 5th Avenue and State Street Parking Garages