We LOVE the Troy Waterfront Farmer's Market!
They have sooo much great stuff to offer, so, each week, we'll be highlighting a different vendor so you can get familiar with what's available! Tune in Fridays at 1:30 for interviews with our weekly featured vendor. General info on the market at the bottom of this page!
Featured vendors:
5/26: Mugzy's Barkery
Now that the market is back outside – it's dog friendly! Bring your furry best friend and stop by to see Jaime and her selection of homemade, organic dog treats, she has free samples too! These treats look so good you'll want to give them a try! Seriously.. those peanut butter cup cookies. She just started offering cat treats too!
5/19: Laughing Earth Farm
Zack and his wife Annie along with a small team pride themselves in using organic, sustainable practices on their over 200 year old farm. Each week at the market they bring everything from pork, chicken and eggs (get there early, those go quick!) to beautiful flower arrangements!
5/5: Jamtastic
Up in the Green Mountains of Vermont, Ross started making jam as a hobby to give to friends and family. But it was so good he took it on the road, sold out of his jars quick and then buckled down to make this a full time business. He's got sweet jams, hot jams, maple jams, so may kinds of low sugar, no preservative deliciousness!
4/28: Lucy Jo's Coffee Roastery
Whether you need a hot, or cold brew cup on the go while you shop, or a bag of beans from home, stop by and see Shelley each week at the market! They have a lot of tasty flavors and even some low acid blends for those sensitive bellies.
4/21: Flour City Pasta
Jon creates pasta the old fashioned way, with antique machines imported from Italy! He gathers ingredients from both local sources and out west. Each week he offers a nice variety of pastas, including some varieties with beer and bourbon mixed in!
4/14: Nine Pin Cider
The first licensed farm cidery in NYS! Their signature cider is delicious, but the amount of creativity they put into their variety of flavors is pretty impressive, they're always creating something new and delicious! Try their big spring release, Cidre Rose!
4/7: Battenkill Valley Creamery
For generations Battenkill Valley Creamery has been providing fresh, local, quality milk to the capital region and beyond! They have all your regular varites of white milk, but you've got to try their famous chocolate milk too! 
3/24: Vegan Creations
Snezana began cooking up delicious vegan food with her mother years ago, and you can find her each week with her homemade seitan, hummus, amazingly delicious vegan desserts and more! Years of perfecting her recepies have made her products in demand at the market!
3/10/17: Spill'n The Beans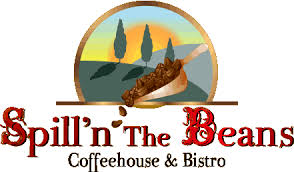 This coffee and breakfast spot has been a staple in downtown Troy for years, stop by and see them each week at the market for fresh coffee, great breakfast sandwiches and more. Fuel up with a great hot breakfast while you shop!
3/3/17: Saratoga Apple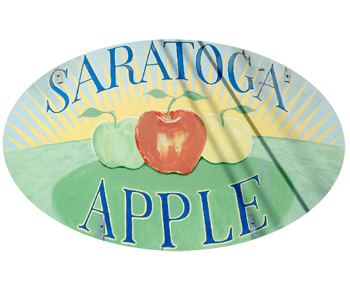 Over the past few years, Saratoga Apple has grown from providing people with great apples to opening a new tasting room at their Schuylerville location where you can sit back and enjoy some of their new hard cider! Stop by their table at the market and you can have a sample sip!
2/24/17: Pucker's Gourmet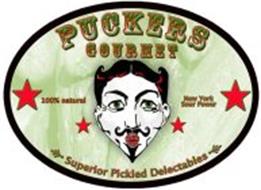 Sour Garlic, Dilly Sweet, Habanero Sour, whatever your taste buds like, Kelley at Pucker's Gourmet thinks there's a pickle for everyone! They also specialize in sour kraut, kimchi and other pickled deliciousness!
2/17/17: The Broken Mold Studio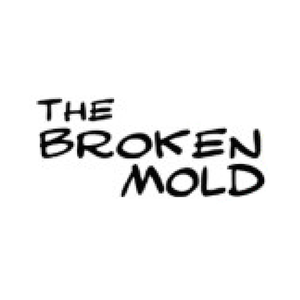 At Bianca's River Street location in Troy, you can take classes and learn how to make your own pottery, and each week at the Farmer's Market, either her or one of her skilled potters is on hand with a pottery wheel so you can try it out yourself to make your very own handmade bowl! She also brings an array of  cups, bowls and other pieces made by local potters from around the area.
2/3/17: Mariaville Mushroom Men
A combination of growing up on a farm, and going to school for medicine made Bobby interested in the medicinal properties of mushrooms. He got a book, learned a little, and then got to growing! Now they offer many varieties of mushrooms season to season. Stop by his booth and he'll help you learn more about the power of mushrooms!
1/27/17: Muddy Trail Jerky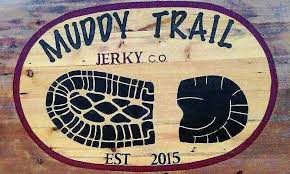 About eight years ago Mary brought home some jerky for her husband to snack on, once she realized how much he loved it, she decided to try out making her own. Now, Muddy Trail Jerky offers about a dozen varieties of homemade jerky! They also have seasoning and dip mixes too.
1/20/17: Lake George Distilling Co.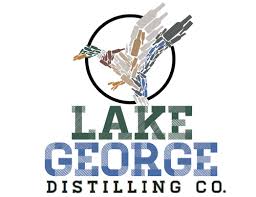 John dabbled in beer and wine making for awhile before one day decliding that his next challenge would be distilling, he went for it, and the results have been great! He and his wife Robin started the company with moonshine and corn whiskey and now offer bourbon and rye too, along wtih some pretty great flavors like an apple pie moonshine!
1/13/17: Good Day Honey
Delicious local honey from Coeyman's Hollow. Frank and his family have grown to owning hundreds of hives and now create four seasonal varities of honey. Along with tons of great beeswax products, from candles to body lotions and lip balms!
1/6/17: Pika's Farm Table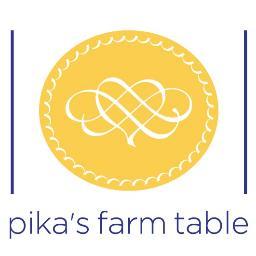 Luc and Pika moved to the area from Belgium a couple decades ago, and took the recipes of their mothers and grandmothers with them to create Pika's Farm Table! Every week at the market you can stop by their booth and grab a hot, fresh Belgian waffle to enjoy while you shop! They also have a great variety of homemade soups and quiches. 
12/23/16: Healthy Gourmet Kitchen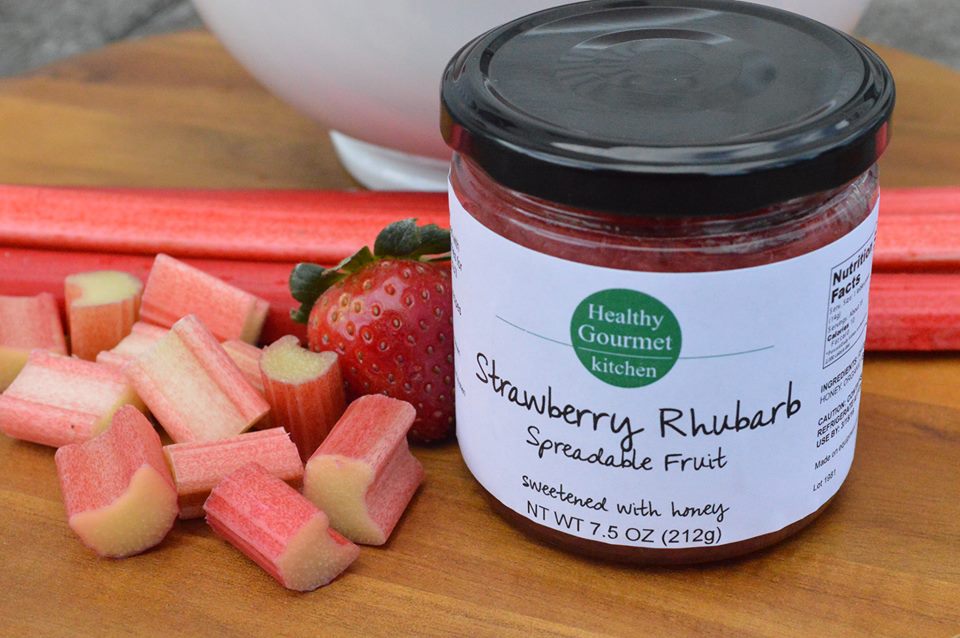 When you have a hard time finding foods that are both delicious AND healthy, sometimes it's better to just do it yourself, and that led Mary to creating this business. She creates so many things you can feel great about enjoying, from her jams, jellies and pestos, to flavor filled mixes to help you make dips, soups and even cheesecakes!
12/16/16: Freddy's Rockin' Hummus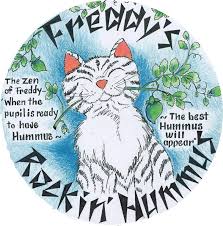 '
First, just so ya know, Freddy is in fact the cat! He was never a hummus maker though, that's all Mark. What started as just a hobby making hummus for friends' parties, turned into a full time business when people just couldn't get enough of it! Now you can buy his small batch, homemade hummus at the market each week in a wide range of flavors!
12/9/16: Sweet Sue's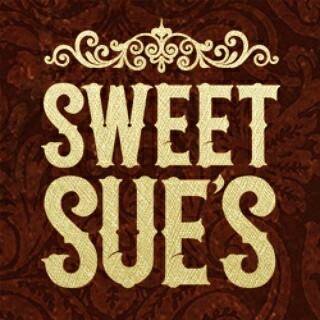 Susan of Sweet Sue's has been creating delicious, beatiful treats for years in Troy. She got her start at the Farmer's Market and now you can find her shop at 203 River Street, where she's expanded to offering soups, sandwiches and other lunch items too! Cupcakes, truffles, cookies, pies, whatever your sweet tooth craves, she'll have something for you!
12/2: Harvest Spirits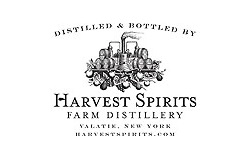 Based in Valatie, NY head distiller Derek figured out a way to use the surplus of apples on his family's farm to create something more… apple vodka! From there he's created a variety of apple jacks, whiskey, and brandy! You can find a variety of bottles each week at the market, and now available for the holidays, flights of mini bottles… a perfect thing to grab on the way to a party!
11/18: Saratoga Peanut Butter Co.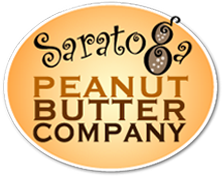 Born out of  her personal love of peanut butter and a desire to provide something totally natural for her son, with ZERO added sugar, preservatives, and additives owner Jessica has been making peanut butter in Saratoga for over a decade! She has created blends that include banana raisin, holiday gingerbread, dark chocolate, maple honey, pumpkin and more! She also offers delicious almond butters too!
11/11: Native Farm Flowers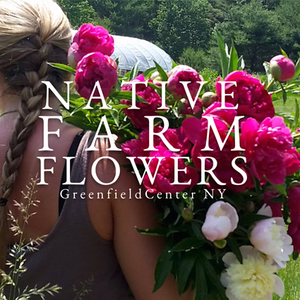 Barbara first became a farm florist in 1987, and since Native Farm Flowers has continued to make arrangements, wreaths and more that feature the best locally grown flowers she can find. Even with cold weather hitting, that doesn't stop her, she dries flowers all summer to make fall and holiday arrangements that are gorgeous and long lasting! For special events or just a beautiful vase to decorate your home or give as a gift, she can provide you something unique and perfect for any season or occasion!
11/4: DeFazio's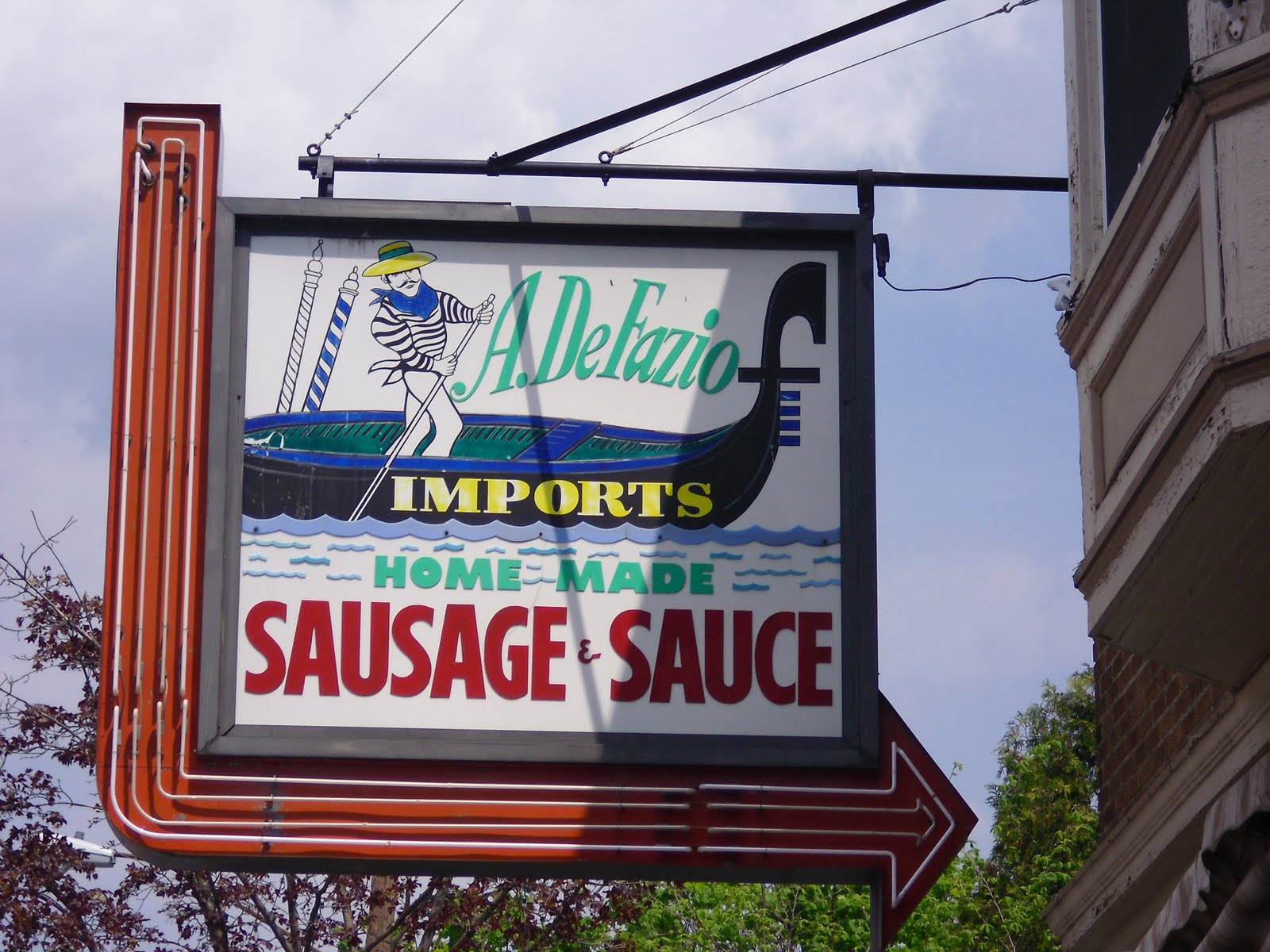 A neighborhood staple for decades, DeFazio's Imports provides authentic homemade Italian goods like their legendary sausage and sauces to the people of South Troy and beyond. In 1991 they opened their pizzeria, where you can find some of the freshest wood-fired pizza, and homemade pasta in the area! At the Farmer's market you can pick up seven varieties of stromboli to enjoy on the spot, or some sauce, pasta and frozen meatballs you can take home for dinner later! If you've never tasted their homemade deliciousness, you HAVE to change that! 
10/28: The Placid Baker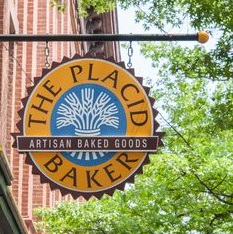 The Placid Baker is located at 250 Broadway in downtown Troy, where every day they're serving up tasty sandwiches, soups, quiches and more, all made with fresh & local ingredients! But what they were founded on was providing Troy with delicious, super fresh breads and pastries, find them each week at the Farmer's Market to find breads, pastries and cookies baked that morning and ran down the road right to the market!
10/22: Argyle Cheese Farmer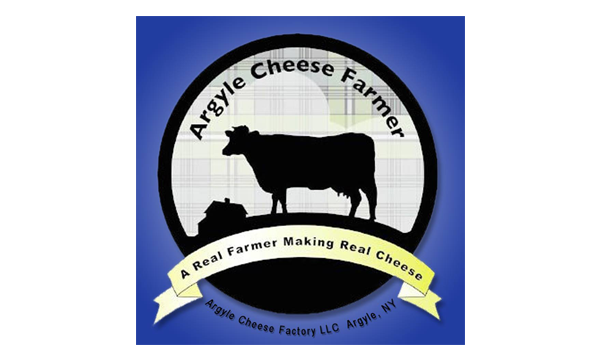 The Argyle Cheese Factory was born after much work and discussion. Located in Argyle, NY, about 30 minutes from Saratoga Springs, cheese-maker Marge Randles uses milk produced on-site at the family farm to create high-quality yogurts and artisan cheeses. Made with extremely high quality milk from their 50 cow herd, they use no synthetic hormones and grow 100% of their forages fed to the cows. 
While the product-line is always a work-in-progress, Marge began with yogurts and has since expanded her line of products to include cheeses, cheese spreads, cheesecakes, breads, greek yogurt, gelato and most recently, cultured buttermilk. Argyle Cheese Farmer is also the first in the area to offer yogurt in a recyclable, returnable glass container.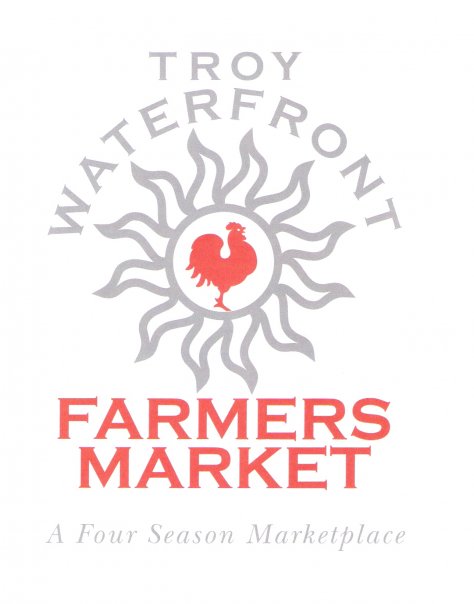 9:00am to 2:00pm Every Saturday.
Riverfront Park, Downtown Troy, NY – TROYMARKET.ORG

About the market:
Where the farm meets the City. Every Saturday, more than 70+ food growers, bakers, chefs and artisans gather to offer the Capital Region's freshest and finest! At their market, you buy directly from the producer – the person who grew it or made it and can tell you how to best cook, use and enjoy it. Plus, your dollars contribute directly to the local economy and assure the future of a healthy regional food system.
But they're more than a farmers' market – for more than 15 years, they've provided a community gathering place with live music, great food, family activities and lots of learning opportunities! Each Saturday, thousands of savvy shoppers from across the Capital Region and beyond come to shop, dine, relax and visit with family and friends. Come check it out!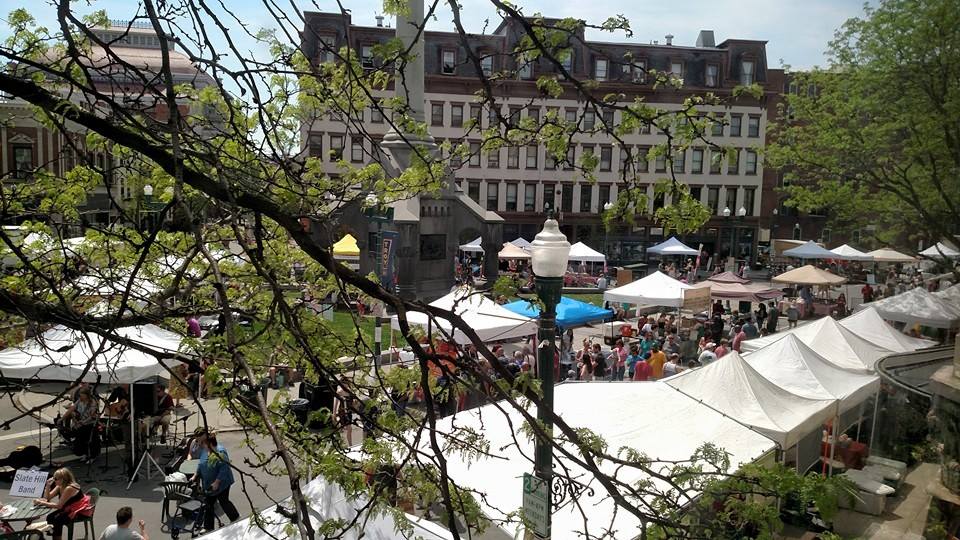 Now accepting Credit, Debit, and EBT Cards – tokens available at the Market Tent!
Free Parking in the Uncle Sam, 5th Avenue and State Street Parking Garages