Saratoga Chowder Tour 2021 – Sat Feb 6th, 2021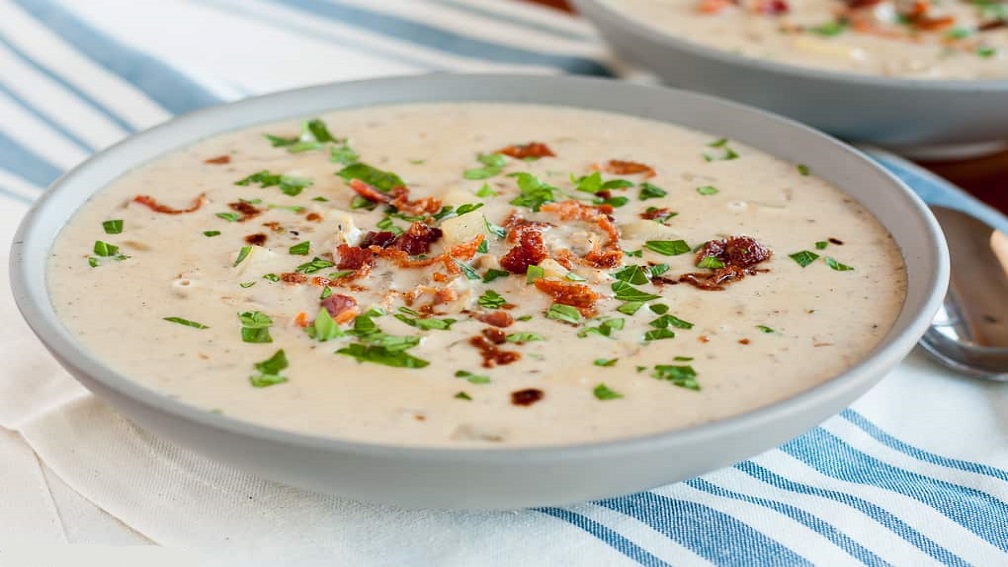 Time: -10:00pm
Chowderfest isn't going away, it's just going to look different for 2021! For the safety of everyone, Discover Saratoga is not able to host the biggest event in Saratoga, but we have reimagined it, and we would like to introduce you to Saratoga Chowder Tour 2021!
This is now a week-long event, starting Saturday, January 30 through Saturday, February 6. Patrons can enjoy a cup or bowl of chowder along with lunch or dinner and their favorite beverage at participating Saratoga County restaurants and vote for their favorite online. Participating restaurants will also have pints and quarts of chowder to-go.
Saratoga Chowder Tour will allow customers who love chowder to enjoy it at multiple restaurants throughout the week, avoiding overcrowding and adhering to New York State dining guidelines. Due to restaurants' limited capacity, RESERVATIONS ARE STRONGLY RECOMMENDED.
There will be no crowds, no $1 samples inside or outside, no shuttle service this year, and no blocked off streets, but there will still be lots of delicious bowls and cups of chowder to enjoy inside our local restaurants or to-go.
We will not be printing paper ballots this year, however, online voting will be available at discoversaratoga.org/vote. (One vote per device.)
T-shirts and hats are available for purchase! We have partnered with T-Shirt Graphics in Ballston Spa and they have set up this online store. Customers can choose from several different shirts and hats and have them shipped directly to their house, or merchandise can be picked up at T-Shirt Graphics. Store will close on February 7, 2021 at 11:59 PM.
Visit several participating restaurants and take some pints or quarts home to enjoy chowder with the people in your "bubble." Remember to stock up and do a fun tasting on Super Bowl Sunday!
With the safety of everyone in mind and the dire situation many local businesses are in, we hope you will go out and support our local restaurants and retailers. Remember, this is a temporary situation and next year we can't wait to throw the biggest and best Chowderfest yet!
If you'd like to participate in or sponsor Saratoga Chowder Tour, contact Connie Crudo at connie@discoversaratoga.org or call 518-584-1531.