House Sessions
We're very excited to present to you the EQX House Sessions! A video series that showcases a mix of touring and local acts performing at the station.
More info on the history of the room can be found below.
Session #24: Mondo Cozmo
Recorded May 31st, 2017
Session #23: Portugal. The Man
Recorded June 2nd, 2017
Session #22: Electric Guest
Recorded March 3rd, 2017
Session #21: Wild Adriatic
Recorded January 25th, 2017
Session #20: Lewis Del Mar
Session #19: Rubblebucket 


Session #18: Marco Benevento
Recorded February 3rd, 2017
Session #17: Jouska
Recorded December 3rd, 2016
Session #16: K.Flay
Recorded November 17th, 2016
Session #15: The Palms
Recorded November 11th, 2016
Session #14: Dirty Heads
Recorded October 22nd, 2016
Session #13: Colony House
Recorded September 8th, 2016
Session #12: Kimono Dragons
Recorded September 3rd, 2016
Session #11: BORNS
Recorded May 3rd, 2016
Session #10: The Brinks
Recorded August 3rd, 2016
Session #9: The Struts
Recorded July 20th, 2016
Session #8: Arkells
Recorded April 22nd, 2016
Session #7: Fitz and the Tantrums
Recorded June 23rd, 2016
Session #6: The Wombats
Recorded June 14th, 2016
Session #5: Wild Belle
Recorded April 27, 2016
Session #4: Sean Rowe
Recorded May 13, 2016
Session #3: Baio
Recorded April 7, 2016
Session #2: Bear Grass
Recorded February 28, 2016
Session #1: DMA's
Recorded March 26, 2016
Huge thanks to our sponsors:
-Parkway Music. Local, independent, music lovers, just like us! Stop by their shop in Clifton Park and you'll find everything you need to record and perform.
 

-Death Wish Coffee. The World's Strongest Coffee! Made locally, enjoyed globally!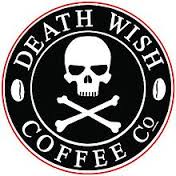 A quick backstory…
Just about two years ago we started the process of giving the biggest room in the house a total makeover. It was an old office space no longer in use, and after a few years of walking by such a large unused room everyday, the staff decided we needed a change, that this room could be used for so much more, and so the idea of the live room started to become a reality. After tearing down cubicles, tearing up the rug and and making the place look new again, we built a wall made up of all the old radio broadcast equipment that had accumulated in the building throughout the years as our backdrop. We were lucky enough to be gifted with a piano, and an old Hammond organ and the room started to fill with music. It was decided we should name the room Studio BB, in honor of the founder of EQX, the late great Brooks Brown. Hopefully he would be proud of what we've created, and not mad we made a wall out of gear that may still be useful for something! When bands come through town, we love to welcome them into our home (EQX is in an old house after all!), and spend an afternoon getting to know them and hearing stripped down versions of some of our favorite songs. It feels special to have this new space, and we hope you enjoy what we've been doing with it! A lot of time, effort and love has gone into this, thanks for listening and thanks for enjoying great music as much as we do!
Thanks to Mimi Brown for supporting this project, and for being the best radio mom on the entire planet.
Thanks to Chris Jordan for wanting to spend many weekend nights until 3am at the station tearing down and rebuilding this space just because he thought it was a fun idea.