Brian Fallon – Wed Nov 15th, 2023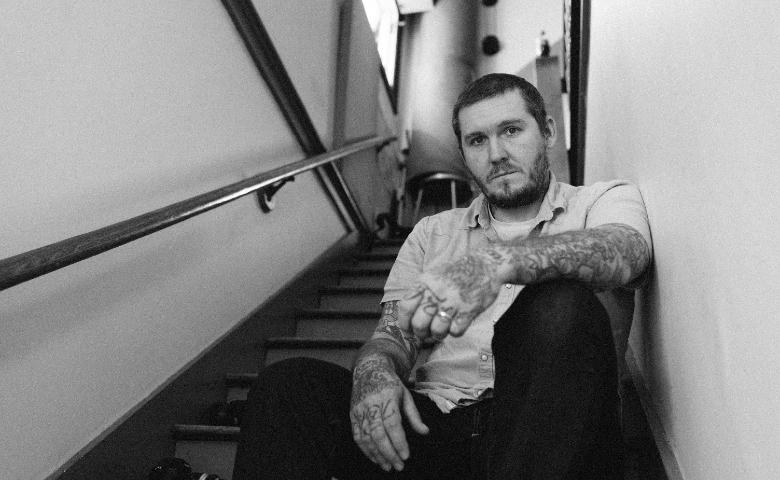 Time: 7:30pm-
Location: 30 SECOND STREET TROY, NY 12180 (map)
Brian Fallon's rockstar days are firmly behind him. And no one is more accepting of that fact than Brian Fallon.
Having recently turned 40, the New Jersey legend has left more than his youth in his rearview. His former outfit, The Gaslight Anthem, reunited for a string of reunion shows in 2018 but now only exists in that murky grey area known as "indefinite hiatus." He released two well-received solo albums in the past four years, 2016's Painkillers and 2018's Sleepwalkers, but even those records dwell more in the rock genre than anywhere else. 
Now, with his new solo album, Local Honey, and a partnership for his own label with the venerated, artist-friendly outpost Thirty Tigers (Sturgill Simpson, Jason Isbell), Fallon has made the record he has always wanted to make and has put himself in a place to release it exactly as he pleases. Its acoustic-leaning, introspective, singer-songwriter artistry is a benchmark of a time and place, a heartfelt and grown-up sound that has been in his mind and in his heart for a long while. Unique amongst his output, Local Honey is a snapshot of Fallon's current existence and a masterstroke from an artist whose songwriting talent is boiling over.
"I just want to tell stories and write songs that mean something to me. And if you're aging the same way I am then hopefully they mean something to you, too."
"I want people to see where I am now," Fallon says. "I'm 40, I've got two kids, a wife, a house—that's who I am. I'm not really trying to do any thing, I'm trying to step away from that. I just want to tell stories and write songs that mean something to me. And if you're aging the same way I am then hopefully they mean something to you, too."
Following the release of Sleepwalkers, Fallon spent the next year-plus demoing a series of stripped-back songs inspired by the simplicity and struggles of his day-to-day life. With a goal to write as truthfully as possible, he experienced a more difficult road than he had faced ever before in his career. Only when he tapped into the intimate feeling of connection he shares with a live audience was he able to reach his desired levels, and the resulting songs mirror that profound, earned intimacy.
"Being truthful in songs is so hard because you have so many insecurities that you want to cover up," he says. "There are so many layers of self-manipulation, especially when you know you're going to be examined. The only way I could find to deal was to place myself onstage, looking at an audience, and ask myself, OK, what are you gonna say? I know my audience and I trust them, and I think they trust me to deliver whatever this thing is that we share, and there's a definite back-and-forth that happens. We're comforted by each other. So I would close my eyes and see myself onstage and ask what I wanted to play next, and that's how I wrote the album."
Armed with the batch of his most introspective songs to date, Fallon sought to avoid an attempt to make "the classic Americana solo album" as so many other frontmen-turned-solo-artists before him have tried. Instead, he partnered with the producer Peter Katis (The National, Interpol, The War on Drugs) in an effort to challenge himself in a variety of new ways and to expand the songs' sonic horizons. Together, the duo pushed the material to places Fallon would not have attempted on his own, pulling back when necessary but collaborating like a true production partnership. Katis injected the music with an overarching sense of "sadness" that lingers over the work like a blanket, a concept to which Fallon has always been drawn. "That was Peter's bar—if it made you feel sad, then it was good. I totally relate to that; it's what I love about all the music I like, in mood more than theme. I subscribed to that right away."
While the eight songs on Local Honey are some of the most simple and direct of Fallon's career, it would be a mistake to place them all in the same sonic box. While acoustic guitar and piano are the anchors around which the other tracks come and go, the only other constant remains the unmistakable rasp of Fallon's voice. That refusal to be pinned down into "country" or "Americana" or even "folk" is apparent from the first listen, and distinct elements of multiple eras and styles drift in and out across the record. Fallon made a concerted effort to improve his own playing, and that care is illustrated in more ways than one. "For this record I put a real effort into being a good player and a good musician," he says. "I tried to put together the best musicians, I took piano and guitar lessons and practiced to try to get to the level that's worthy of where I'm trying to go with this. That's being a grown-up, I guess. My family is the most important thing to me on the earth, but I really care more about my art and what I'm saying than financial success."
The resulting record is warm and inviting while infused with a sense of space, and designed to be listened to in depth but not to dominate your day. Taking the album title from the signs advertising its namesake Fallon would drive past in the rural farmland near his home, he chose to invoke that same sense of familiar, grounding comfort with the tunes. Beginning with the line "In this life there will be trouble/but you shall overcome" on "When You're Ready," the optimistic and earnest tone is established while an enveloping sense of trust is established at once. Fallon says the song came to him in an instant, as he was simply making an effort to tell the truth rather than chasing anything more grand or exotic. The vulnerable tone continues with "21 Days," a song about addiction and transformation that captures Fallon at his most sympathetic and powerful. Written in pieces, almost as a journaling technique, as Fallon fought to quit smoking cigarettes, the song grew from a placeholder for his thoughts into a full-on blockbuster that displays his songwriting chops.
"Now what? What's my big statement? Turns out my big statement wasn't very big at all, it was just: This is my life. This is what I do."
Elsewhere, "I Don't Mind (If I'm With You)" is a dreamy ballad about finding peace in love during difficult times of rejection and misunderstanding, "Horses" is a tender piece about how freedom and healing can be found through searching and the deepening of a relationship, and "Hard Feelings" is Fallon's take on a classic wounded-love story in the style of Mark Knopfler covering Tom Petty. Local Honey ends with "You Have Stolen My Heart," Fallon's self-styled first direct attempt at a pure love song, with a calypso rhythm and lyrics inspired by The Smiths's "Please, Please, Please, Let Me Get What I Want." The process of distilling his emotions down to a highly concentrated drip was harrowing, but a journey that Fallon describes as inspiring. "I was sort of chicken to try a pure love song. I'd always have to make it poetic, tragic, or clever. But I think that Smiths song is one of the best songs ever written, and there's nothing to it—he's just saying, Come on, let me get this one time. I thought it would be great to write a song just about how you feel. That's what everyone tells you to do—Sit down and write what you feel!—but it's so much harder than that. I was peeling away what it was trying to be for my own protection. You always try to protect yourself from criticism when you're writing; you'll have this great idea for a song and then you'll ruin it by trying to cover up what it really was."
With Local Honey, Fallon has made a grand statement and is prepared to make yet another artistic leap, a form of destiny that remains fully under his own control and vision. Having finally navigated the turbulence of life-after-successful-rock-band, he is settling into his own as an artist and has learned that the best path for him is to simply go it alone on all levels.
"It's been such a whirlwind of starting over and figuring out how to do this as a solo act," he says. "The main thing an artist wants is to be defined as something they can live with. After all this searching—major labels, indies, the band, everything that I've been through—the one thing I've learned is that you have to define yourself. And so I decided I'm just gonna do this thing myself, and partner with someone who can help me get it out to the world. Once I had all that control, I said, Now what? What's my big statement? Turns out my big statement wasn't very big at all, it was just: This is my life. This is what I do.
"I think this record is about the process of growing up. I had spent so much time looking backwards and commenting on that life; a lot of older songs were written with rearview mirror commentary. And now that's just become part of me, it's made me who I am and now I'm commenting on the current. Every single song here is about right now; this record is 100 percent about the day-to-day. It's not about these glorious dreams or miserable failures, it's just about life and how I see it. And I have to think that if this is my life, this is probably a lot of other people's lives, too."