Farming Man Fest – Sat Jul 16th, 2022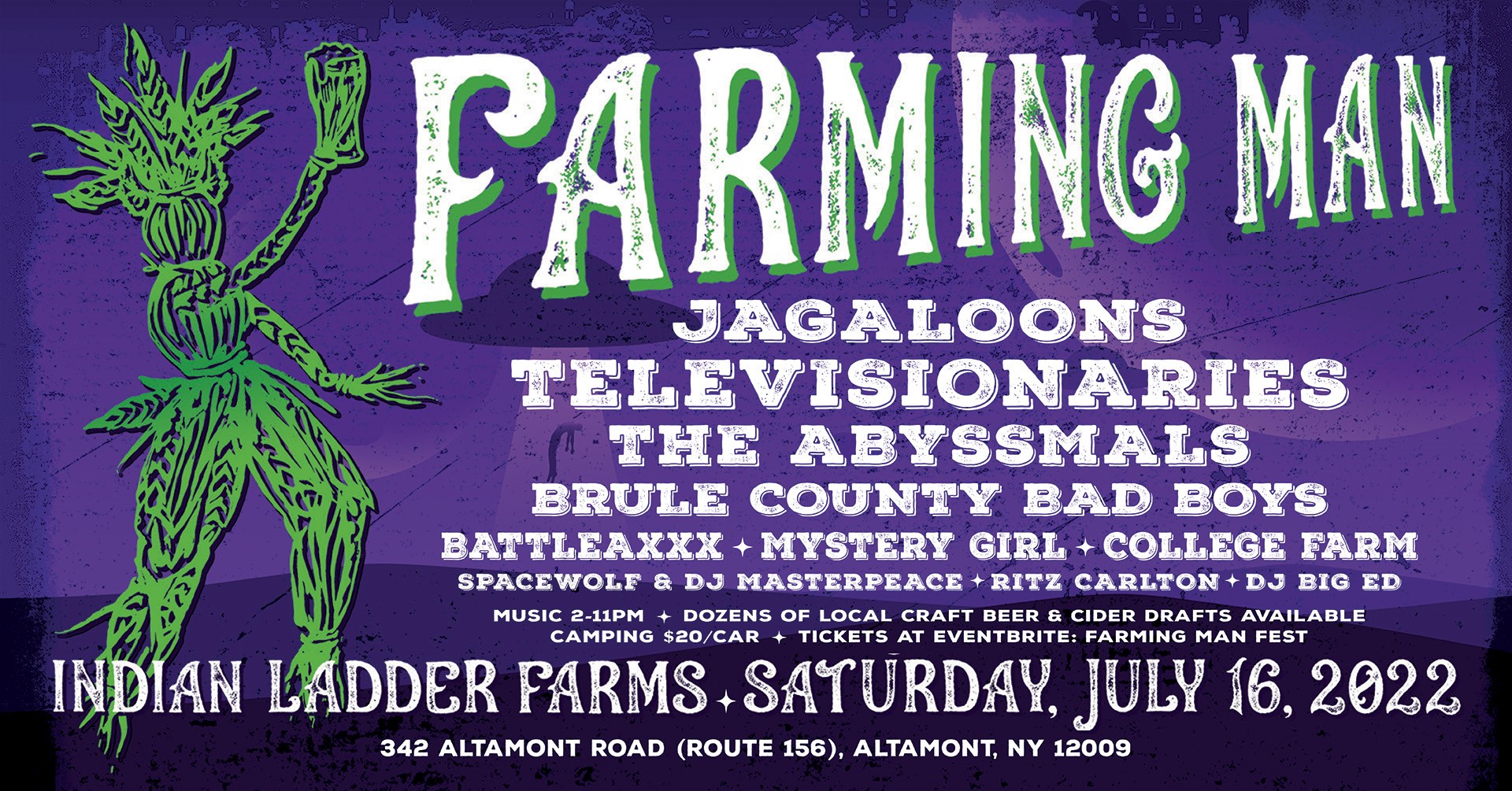 Time: 2:00pm-
Location: 342 Altamont Rd. Altamont, NY 12009 (map)
Drive through the orchards to a beautiful field in back of the farm with a great view of the Helderberg Escarpment for a full day of live music and craft beverages. Dozens of producers will be bringing their favorite brews and ciders for you to enjoy, food made on site will be available.
Bands:
Jagaloons
Televisionaries
The Abyssmals
Brule County Bad Boys
Battleaxxx
Mystery Girl
College Farm
Ritz Carlton and more!
Commemorative Beer Glass is included in 21+ tickets only, extra glassware will be made available in case you'd like to purchase more than one glass. Beverages are not included in ticket pricing in order to make this festival available to all ages.