Michael Franti & Spearhead – Sat Aug 21st, 2021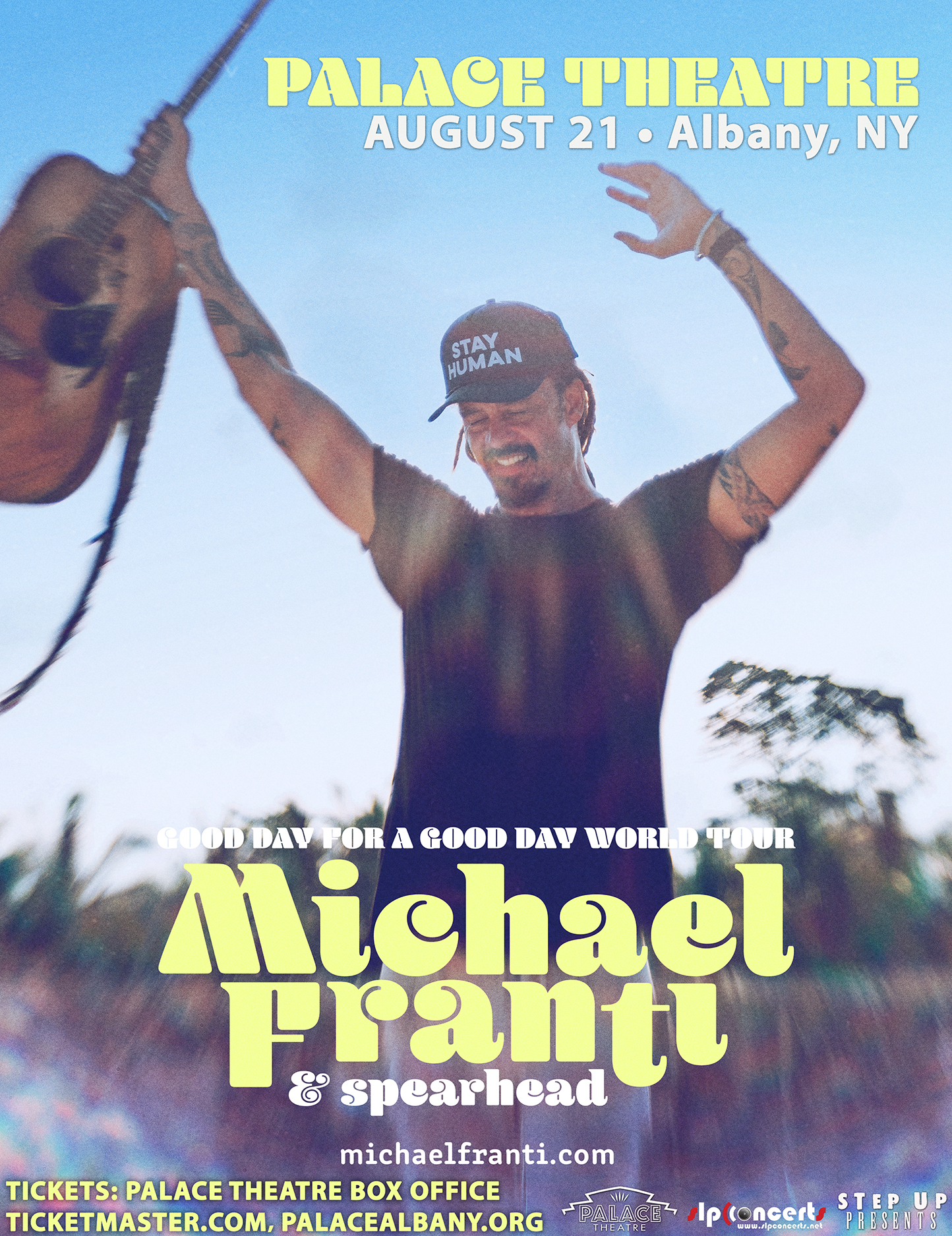 Time: 8:00pm-
Palace Theatre Announcement
Michael Franti & Spearhead
Good Day For a Good Day World Tour
Sat, August 21 at 8:00pm
Michael Franti is a globally recognized musician, humanitarian, activist and award-winning filmmaker revered for his high-energy live shows, inspiring music, devotion to health and wellness, worldwide philanthropic efforts and the power of optimism. Throughout his multi-decade career, Franti has earned three Billboard No. 1's with triumphantly hopeful hits "Sound of Sunshine," "Say Hey (I Love You)" and "I Got You," as well as six Top 30 Hot AC singles, nine Top 25 AAA Singles and three Billboard Top 5 Rock Albums. "I Got You," lead single from his latest album Work Hard And Be Nice, marked Franti's first No. 1 in nearly 10 years and landed on NPR's "Most Popular Songs of 2020," while the music video boasts over 1 million views since its release. Michael Franti & Spearhead recorded the 17-song album in studios in Nashville, Los Angeles and San Francisco working with A-list writers and producers on what has been called their most diverse record yet.
TICKETS ARE $79.75 – $34.75 AND GO ON SALE FRIDAY, JUNE 18 AT 10:00AM.
Tickets are available for sale via Ticketmaster at ticketmaster.com – the Box Office is currently only open on Mondays from 10:00am – 1:00pm.