Mikaela Davis with Dust Bowl Faeries and Belle-Skinner – Sat Mar 7th, 2020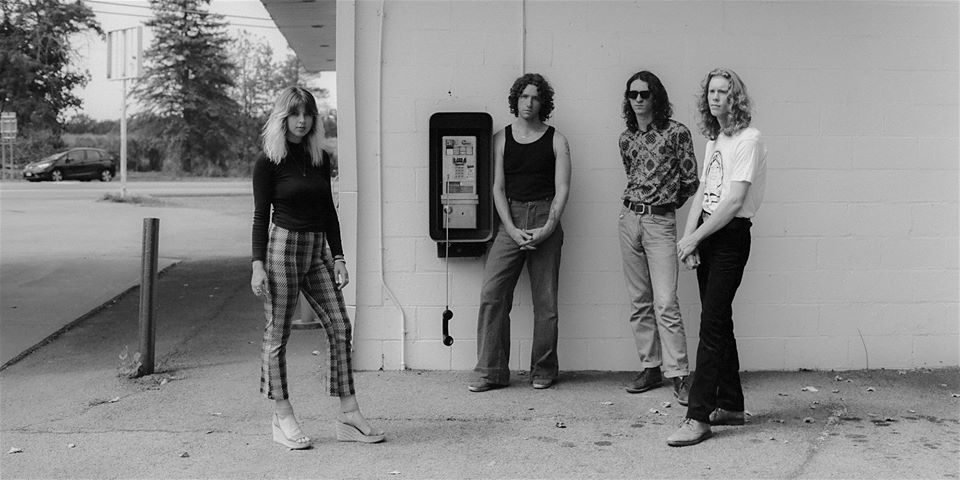 Time: 8:00pm-
Location: 79 N. Pearl St. Albany, NY 12207 (map)
Mikaela Davis is the kind of songwriter who routinely defies expectations. Her instrument of choice is the harp, which she has played since she was eight years old, right about the time she could actually get her hands around the instrument. A native of Rochester, New York, she spent her formative years in youth orchestras rather than in garage bands and later earned a performance degree from the Crane School of Music. Though Davis is clearly well-versed in the classical canon and is accustomed to performing in a recital setting, her approach to the harp is an unorthodox one. She often employs her instrument as a pulse, a rhythm or as texture as muscular as a guitar's. The young Davis — who has garnered opening slots with such artists as Bon Iver and Lake Street Dive, among others — recently befriended Bob Weir and Wolf Bros, sitting in with them a handful of times over the past year. She released her full-length "Delivery" on Rounder Records in 2018 recording with her long time band mates and producer John Congleton. "I think a harp can do anything," Davis declares. And so, as her recordings and live shows already indicate, can Davis.
DUST BOWL FAERIES Dark Carnival Dream Music
"Charlie Chaplin meets Clockwork Orange with a peppering of Alice in Wonderland and a shot of absinthe to take the edge off"
Dust Bowl Faeries is a dark-carnival band from New York. Their eclectic repertoire of songs draw inspiration from circus, post-punk and Eastern European folk music. Accordion, singing saw, ukulele, lap-steel, guitar and percussion combine to create the Dust Bowl Faeries otherworldly sound. The band was founded by inter-disciplinary artist Ryder Cooley and Hazel, a disembodied taxidermy ram who performs with the Fairies as their mascot-spirit animal. Additional musicians include Rubi LaRue, Jon B. Woodin, Liz LoGiudice & Andrew Stein. The Faeries' debut album features Tommy Stinson (Replacements) & Melora Creager (Rasputina).
"Carnival,circus, cabaret, silent-movie-era, fin de siecle, Lynchian …full on baroque with a touch of Jethro Tull."
DBF Zebra Music Video: https://youtu.be/GZelzA_r81g
Belle-Skinner is a dark nostalgic singer-songwriter based in upstate New York and Brooklyn. With a hauntingly beautiful, lilting soprano and innate sense of melody she crafts tales of songbirds, sirens and desert nomads – nuanced and layered stories which bridge the gap between past and present. Though her influences cover a broad range of genres – from French chansons and Russian folk to contemporary alt-pop and rock – her voice often draws comparisons to the likes of Joni Mitchell, Jeff Buckley, Angel Olsen, and Lana Del Rey.