OctoberQuest – Sat Oct 24th, 2020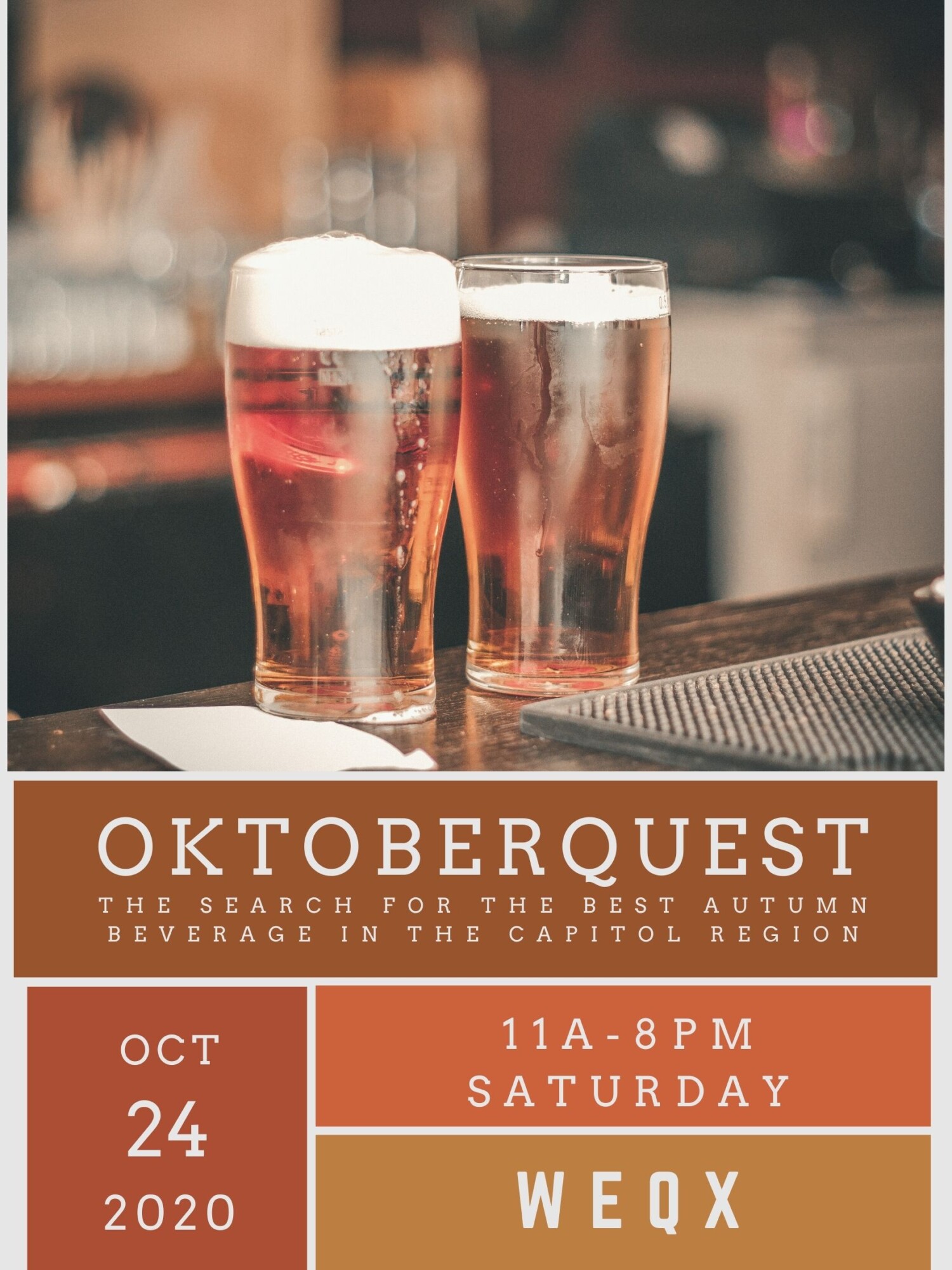 Time: 11:00am-
1st – ALL COVID GUIDELINES WILL BE IN PLACE FOR THIS SOCIALLY DISTANCED ONLINE EVENT! WE STRONGLY ENCOURAGE YOU TO PURCHASE PRODUCTS IN ADVANCE AND ENJOY FROM THE COMFORT OF YOUR HOME.
2nd -EQX presents OctoberQuest, sponsored by
The Capital Craft Beverage Trail
. Jeff and Tred are on a quest to find the area's finest fall beverages, while designated driver Keller fills the role of chauffeur. Their mission starts at 11am on Saturday, October 24th. They'll be sampling from 9 places on The Capital Craft Beverage Trail. You can check them all out below!