PearlPalooza 2018 – Sat Sep 15th, 2018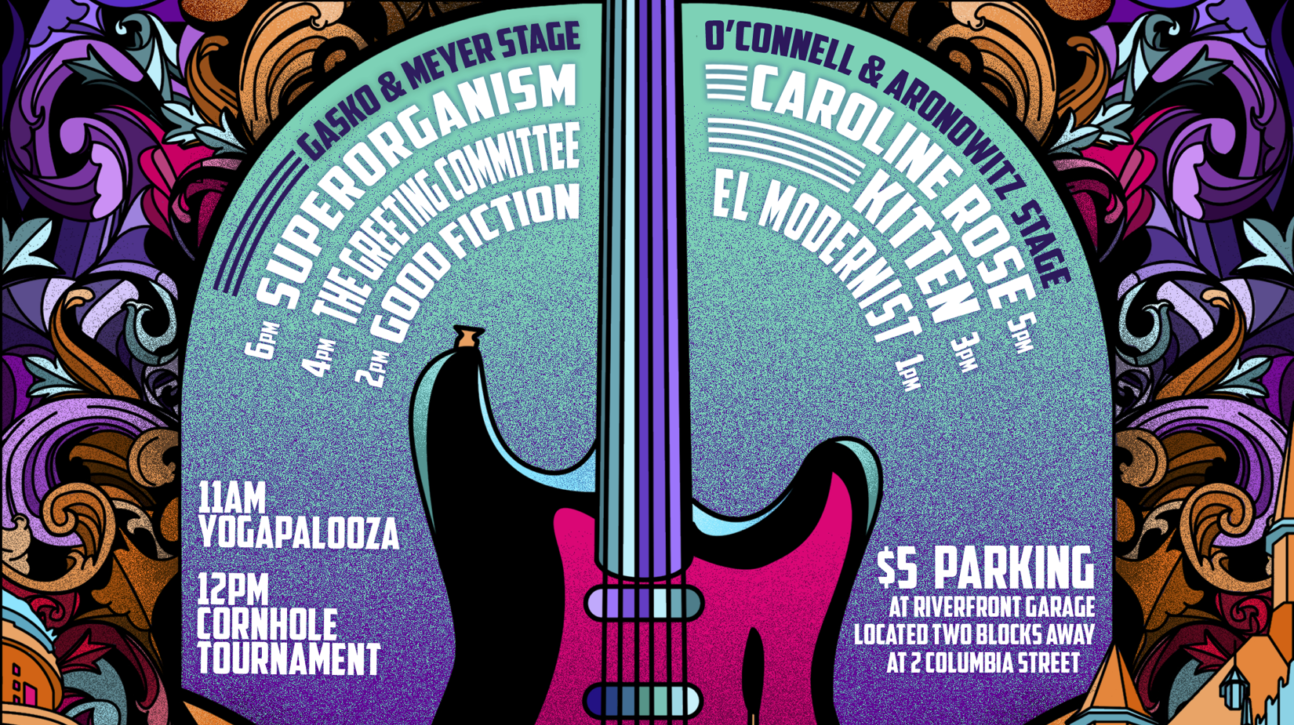 Time: 11:00am-
Location: 79-39 N Pearl St, Albany, NY 12207 (map)
Remarkable Liquids Presents, Pearlpalooza 2018! A FREE event on Saturday, September 15, 2018. Join us on North Pearl Street (between Sheridan & Pine Streets) for a day packed full of incredible live music and awesome events! $5 parking at Riverfront Garage, located two blocks away at 2 Columbia Street!
StarTing at 11:00am and going until 12:00pm, it's #Yogapalooza! Grab your mat, and join other Pearlpalooza attendees for an hour of yoga before the music gets going. It's a great way to get all those dancing muscles warmed up!
You can pre-register HERE!!!
After that, from 12:00pm to 1:00pm, be sure you pre-register for the cornhole tournament!
You can do that HERE!!!
From 1:00pm to 2:00pm – El Modernist
From 2:00pm to 3:00pm – Good Fiction
From 3:00pm to 4:00pm – Kitten
From 4:00pm to 5:00pm – The Greeting Committee
From 5:00pm to 6:00pm – Caroline Rose 
And from 6:00pm to 7:00pm – Superorganism
All of this great stuff is brought to us by:
Downtown Albany BID
EQX
Sugar Productions
Remarkable Liquids brands TBD
Braven Brewery
Duclaw Brewery
O'Connell & Aronowitz
Albany Distilling Company
John Ray & Sons
Jagermeister
Lucky Strike Social
The Hollow
Pearl Street Pub
Blue82
High Peaks Sound