Now
Prev
Midnight Legend (ft. Mykki Blanco)
Special Interest

SONG HISTORY
Warped Tour Band – Sat Sep 30th, 2023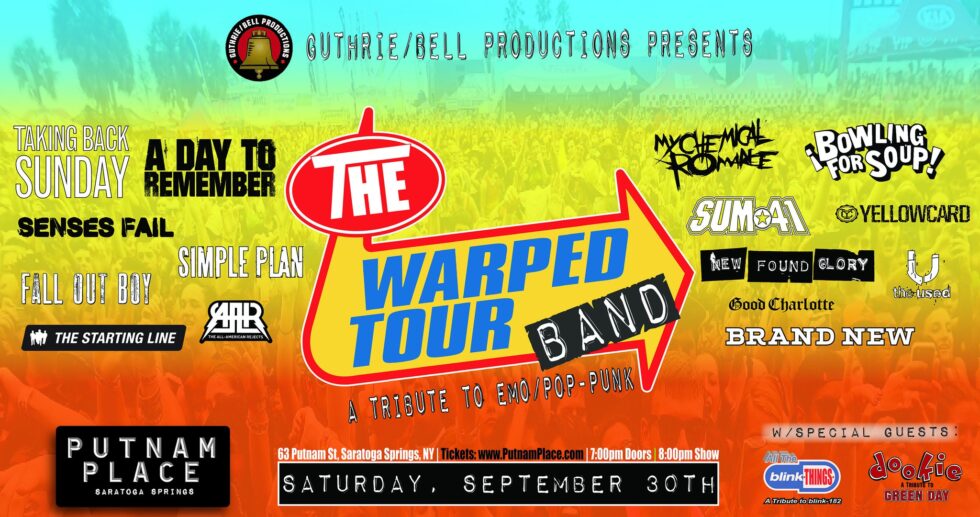 Time: 7:00pm-
The Warped Tour Band: Performing all your favorite Emo/pop-punk songs LIVE by artists like: Taking Back Sunday, My Chemical Romance, Blink-182, New Found Glory, Green Day, Good Charlotte, Sum 41, Fall Out Boy, Yellow Card, The Used, Brand New and everything in between!
All The Blink Things: The east coast's most authentic Blink-182 tribute band paying homage to the major hits, deep cuts and fan favorites from the most iconic punk pop-punk band!
Dookie: Dookie masterfully embodies a true and authentic Green Day experience while serving up songs new and old. They will have you singing, dancing and clappingalong as they rock through 30+ years of Green Day bangers!